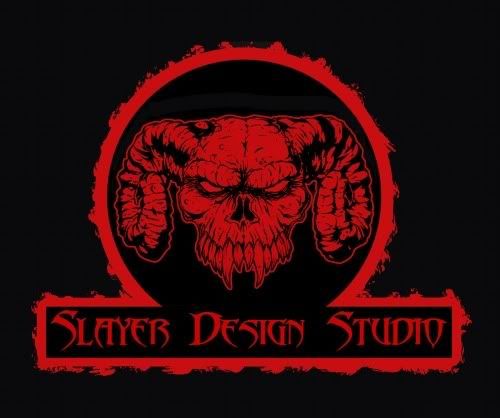 something different we are trying at slayer designs studios! a monthly challenge with a 100$ cash prize anyone can enter 1 man (or woman) wins

contest is for registered users!!!! sign up! it is more easy then you think but enough from me lets hear the skinny from the head of S.D.S

Thats right, we are going to have our first challenge. This will be a first place only prize.
The Prize 100.00 Cash/Paypal
...There can be only One.
Thats right only one winner, claims the prize.
The background story. Highlander...Duncan has to fight all kinds of Immortals. Your Immortal can be from any time line, or any place, just be creative why he is after Duncan. Create an original Immortal and story. Can you make the heads roll, prove it.
Must be original, must be fully painted, no factory plastic left unpainted. Must have a unique story. Must have a weapon.
The customs will be judged by popular vote by members and staff of the board. You will post your custom in a thread Titled WarZone. All customs will posted there. After deadline has closed, the thread will be locked. Please dont comment on customs in that thread, make a seperate thread In
Works of Art
for crits and discussion .
Last Date to post a custom December 28th. Spread the word and lets have some fun, and watch your head.
Cut off Date 12/18th
Prize 100.00 Cash
Submit as many customs as you like.
Must be a new custom.
Contest starts Monday 12/6th ...........
A new thread called the" I chose & why?" will be how we decide who wins. You can only vote once and may not edit your post, so think about what you type and review it before you post it. There will be no poll, all votes will be cast by members only in the thread.
Everybody on the board as along as your a member can enter, even myself, since its judged by the members, there cant be any shadiness...
-Dave
must be a registered user to sign up and to join in! check it out folks!
SDS FORUM LINK!
SDS CHALLANGE LINK!
thank you for reading!